It's not difficult to understand why Hanson Consulting Group is once again one of Seattle Business magazine's 100 Best Companies To Work For in 2021.
Employees laud the company, which relocated its offices to a new building in Kirkland in 2021, for its decisive leadership, topnotch communications, positive corporate culture, and emphasis on training and advancement. Despite the challenges Covid-19 presented this past year, Hanson Consulting Group is more united than ever. Many attribute that to the company's approach to how employees treat one another.
"The women who run Hanson Consulting are the very best in the business. Never once have I felt unhappy or unvalued as an employee in the five years I have worked here," one employee says. "At the very core of the company, we are all family as opposed to co-workers and that is what makes working for Hanson so amazing and rewarding." "Everyone from (CEO and founder Amy Hanson) on down is super supportive, listens, and I have never had an issue where I felt like I wasn't being heard or they didn't care," says another employee. "Which is why I wouldn't want to work anywhere else."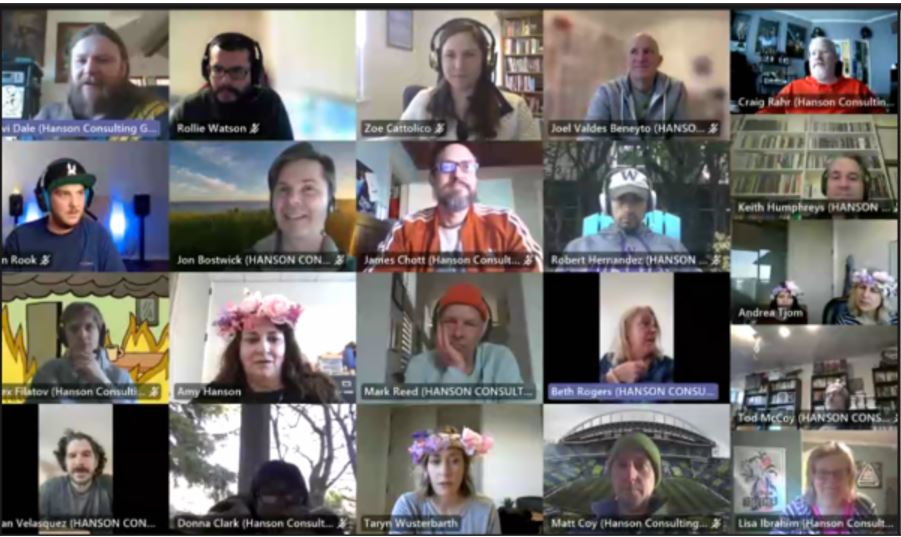 Hanson upped its already considerable focus on culture in response to Covid-19, focusing more on employee engagement than ever before. Employees received surprised deliveries of treats and handwritten cards, and the company even enlisted Carole Baskin, of "Tiger King" fame, to surprise employees during a virtual celebration commemorating one year of working from home. Every Friday during the holidays, employees participated in a virtual raffle event. Prizes included a weekend stay at Leavenworth, flat-screen TVs, LoveSac sectional furniture, and spa gift cards. Amy Hanson even rewarded every employee with cash to purchase a new Microsoft Xbox Series X|S or gift from their wish list.
"With Covid this past year, I really feel that our company went above and beyond to make sure all of us had everything we needed to be successful working from home," one worker says, citing the company's virtual morale events and willingness to help or listen. "This is one of the best companies I have ever worked for," another employee says. "And I have worked for my fair share."